Jaime Ziegenfuss Whitehead returned to App full time a few years ago to complete her accounting degree after working and owning one of Boone's favorite local restaurants, Coyote Kitchen, with her husband.
Despite the demands of being a full time student and mom of three, Jaime has excelled. She served as the president of the Student Chapter of the IMA this past year and has been accepted for early admission into our graduate program. She has done all of this and still maintains a stellar GPA!
Jaime was recently recognized by the Public Company Accounting Oversight Board (PCAOB) for all of her efforts. She was awarded a $10,000 scholarship from the PCAOB Scholars Program and this summer is doing a prestigious internship with a board member.
Jaime has also won two major international awards from the Institute of Management Accountants, the Stuart Cameron & Margaret McLeod Memorial Scholarship (SCMS) and the Century Scholarship Award. The SCMS focuses on developing leadership and, as part of this, she attended the IMA Board meeting this past spring at the IMA Accounting and Finance Convention and will take a student position with the Carolinas Council for the IMA.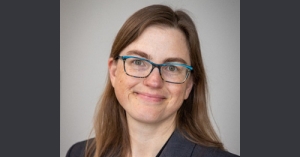 Tags: