A project from Dr. Tammy Kowalczyk, a professor of accounting in the Walker College of Business, is among those to receive Seed Grants to support research or service-learning class collaborations from Appalachian State University's Department of Rural Resilience and Innovation (RRI) and App State's Research Institute for Environment, Energy and Economics.
The teams presented the outcomes of their projects at the 2022 Research and Creative Activity at Appalachian (ReCAPP) event held on October 21, 2022.
Dr. Kowalczyk's project, Expanding Agricultural Entrepreneurship and Employment for Veterans Through Community Partnerships, will address rural sustainable development and resilience at the intersection of business, social work and planning. Recently, the team -- Kowalczyk and Drs. Maureen MacNamara and Elizabeth Shay, from App State's Departments of Social Work and Geography and Planning, respectively -- established a collaboration with Frontline to Farm (FtF), a project featuring App State faculty and students from the departments of Sustainable Development and Communication. FtF's goal is to help military veterans and beginning farmers get started in sustainable farming as a livelihood through educational modules, hands-on training, internships, networking and other learning opportunities.
From RRI Seed Grant recipients share research outcomes:
With support from App State's Research Institute for Environment, Energy and Economics, the team set out to explore how rural workforce development training programs featuring groups like FtF foster community resilience. Specifically, they're using a collaborative curriculum model for rural sustainable development to evaluate the feasibility of a face-to-face farmer training initiative at the Patterson School in Lenoir, North Carolina.

Students in App State's Master of Business Administration program analyzed the fit of a face-to-face program at the Patterson School. After determining the program was a good fit, the Patterson School Foundation board representatives were introduced to the face-to-face team. Both groups met to discuss the school's capacity to host the program and identify goals for the project's strategic plan. With this knowledge, the team is currently identifying and developing external grant applications to fund an agricultural workforce development center for veterans and underserved populations, which would also support the offering of internships and experiential learning opportunities for App State students.

Kowalczyk, MacNamara and Shay are identifying interdisciplinary student and faculty partnerships in order to expand the project. In the Spring, students in the Department of Social Work's "Advanced Community Planning" course will analyze the project's value to key stakeholders. A potential future direction is the establishment of a rural planning course in the Department of Rural Resilience and Innovation to teach students about rural resilience strategy.

incorporated a transdisciplinary approach to work on at least one of three grand innovation challenges that face rural American communities today and in the future: rural health and vitality; sustainable, resilient growth and continuity; and rural-urban interdependence, agency and shared knowledge.

The awards are provided by Appalachian State University's Department of Rural Resilience and Innovation (RRI), the newest department in the College of Arts and Sciences (CAS).
Read about the other projects that received RRI seed grants at cas.appstate.edu, or learn more at rri.appstate.edu/seed-grants.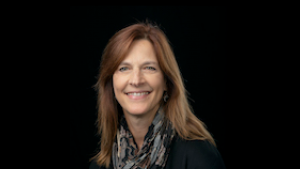 Tags: