The Department of Accounting in Appalachian State University's Walker College of Business has named Pennie Bagley as its new chair, effective July 1, 2019.
Dr. Bagley joined Appalachian's faculty in 2010 and most recently served as the college's experiential learning faculty fellow, providing resources and helping her colleagues develop experiential learning components in the curriculum.
Related: Bagley named experiential learning faculty fellow in business
"The strong reputation in the Department of Accounting will continue under Pennie's leadership," said Walker College Dean Heather Norris. "She is dedicated to providing high quality student learning opportunities in an ever-changing environment."
Bagley's research interests include behavioral auditing and accounting education. She earned her bachelor's and master's in accounting from North Carolina State University and a Ph.D. from the University of Georgia.
Dr. Bagley will take over the role from Doug Roberts, who has served as chair since 2014.
"I appreciate Dr. Roberts's service to the college," added Dr. Norris. "He has effectively managed the department for five years, with great care and concern for our students, faculty and staff."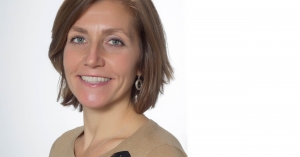 Tags: