On April 28, 2023, more than 100 students and professors attended a film festival at Appalachian State University that featured original, student-produced short videos.
The App State Accounting Film Festival, held in IG Greer on campus, showcased life as an accounting major, or as an accounting professional, as interpreted by accounting students in the Walker College of Business.
"Our students had no budget and not much time, yet they created amazing short films that will help promote the profession and major," said Accounting Professor Kevin Eller.
The winning video producers, as decided by a panel of accounting firm representatives serving as judges, earned prizes. Also associated with the event was a slogan contest. The best films and slogans are as follows.
Film Winners
1st Place: Taxopril-Auditazole (Rhianna Salem, Rachel Blevins, Taylor Hagaman)
2nd Place: Hunting the Rogue Accountant (Liam Ellett; Zachary Callicutt, Owen Cochran)
3rd Place: We are App State Accounting (Elijah Poe, Jacob Reavis, Jack Price)
People's Choice: The Intern (Virginia Morrison, Livia Marsden, Molly Ingle)
Slogan Winners
1st Place: "App State Accounting: Where your education doesn't depreciate!" (Holden Freeman)
2nd Place: "Come Join App State Accounting! Where Mountains of Success is all you'll see!" (Fidel Roldan)
3rd Place: "App State Accounting: Balancing your future one number at a time" (Owen Cochran)
People's Choice: "App State Accounting: Where everybody counts" (Megan Temple)
To watch all the winning videos, please visit the Department of Accounting YouTube channel.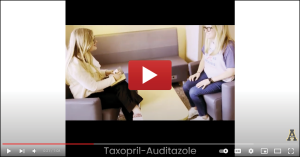 Tags: