David Henderson graduated with his BS in Accounting in 1995.
David is a partner with FORVIS, currently serving as the Managing Partner in their Financial Services Tax Practice.
He has more than 28 years of tax and accounting experience. During his career, he has worked in public accounting and for private industry. He worked in both the attest and tax functions for a global accounting firm before moving to industry, where he served as the Director of Tax for a large public financial institution.
At FORVIS, David leads the tax services for FINTECH companies and specializes in assisting with ASC 740 requirements.
Over the years, David has also been an outstanding supporter of the Accounting Department, where he has donated time, energy, and scholarship funds to help our students succeed.
David is also taking on a new role this fall, as an adjunct lecturer for App State on our Hickory campus! We are so very glad to have you as part of our team, David!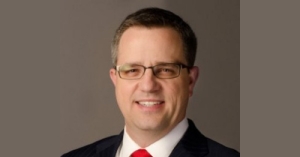 Tags: